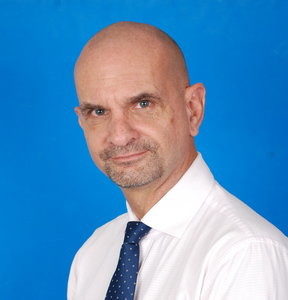 Mr Nikolas "Nicky" Cassimon
Mr. Nikolas "Nicky" Cassimon, has an imposing track record that is both colorfully impressive and inspiring. Of Belgian / American parentage, Nicky's vast work experiences spanning over 35 years around the globe, he held various key positions as Training Manager, Sports-Events and Entertainment Director, Operations Manager, Chief of Security, Project Manager and Property Designer.
After he successfully sold his Construction Company in Europe "Challenger Group" he left to explore the World.
Starting out in the international hospitality industry in 1984, Nicky has worked with many global brands.
His former Employers include :
Global Hospitality Services 

United States, Hotel Management in the Caribbean

Hotel Mirage 

as Stage Master for the Siegfried and Roy Show

Hotel Excalibur

 Stage Master 

Disneyland

 as a Small World Manager

Disney Animal Kingdom

 as animal trainer

Universal Studio's

 as Stunt Show coordinator

Sun International Group 

at Sun City, Johannesburg, South Africa, as Stage Master for the shows

Fiesta Hotel group

 in Ibiza Spain as Director of Entertainment & Events for three hotels

Barcelo Hotel group

 in and around the Caribbean, including Nicaragua, Mexico and Dominican Republic

LTI Hotel group

 for two hotel, LTI-Patra Jasa Hotel in Indonesia and LTI-Costa Caribe Beach Hotel in Venezuela 

Palm Resort Sofitel Hotel

 in Johor Baru Malaysia, Team Building and Training programs

Heritage Group

 in Mombasa, Project Manager for the Voyager Beach Resort and setting up the Safari Adventures Club for children

Harpo

, in charge of operations and training Hotel Staff for major European Hotel Chains in Belgium

Berjaya Group

 for 3 Years in Bukit Tinggi.

Gambang Resort

 as Director of Operations and later as Director of Wildlife and Education.

Sri Manja Boutique Hotel and D'Embassy Residence Hotel, 

as Operation Manager.
He is a graduate in Hotel Management. Key knowledge on Customer Service, Sales and Marketing, Security and Hotel Services.
Nicky speaks fluent English, Dutch, French, German, Spanish and is fast picking up on his Bahasa Malaysia.
To describe Nicky in one sentence would be : A Hands On Problem Solver.
Proudly to be currently assigned as Internal Auditor for MAH, Pahang.

Comments from past participants :
"Nicky is the kind of Project Manager everybody dreams of. Always on top of things and within budget."
Erich Dasen, GM Voyager Beach Resort
"Nicky is a motivational person that will get you on the stage even though you don't want to be there, but once you are on the stage you'll have a good time."
Harry Van Hest, Harpo
"I have a very efficient Human Resource Manager who one day told me : I would describe Nicky as a tornado. Sweeps the place clean and builds it even better than before.
I agreed."
Clive Harrington. GM White Sands Hotel
"You took photos and videos of all broken items, faults and dirty places. Then showed it to the staff in the training room and needless to say that people did not like what they saw."
A technique I have never seen before, but it really improved the quality of our service.
Frederick Genberg, General Manager
"As he stepped in as a foreigner I thought for sure he would fail - different culture, different style, different environment. Boy was I wrong !"
Cristobal Mendoza, Managing Director
"How to describe……simple strategies, straight forward, honest, transparent, effective, hard working."
Habdul Nassir, CEO