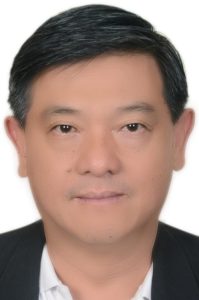 Mr. Arthur Tay 
Associate Member of Chartered Management Accountant – ACMA (UK)
Chartered Global Management Accountant – CGMA
Chartered Accountant (Malaysia) – CA (Malaysia)
Competent Toastmaster – CTM
Competent Leader – CL
Mr. Arthur Tay has more than 30 years of combined working experience from sectors as diverse as manufacturing, commerce and the service industry. Mr Tay has held several positions in his career and has been with several leading companies – KFC Bhd, Diners Club International, GE USA where he held senior management position.
Other than the Finance, Auditing, Taxation and General Management, he has gathered vast experience in matters related to Manufacturing cost management, product costing and conducting cost reduction programmes.
Arthur is a Chartered Accountant by profession. He is an associate member (ACMA) of the Chartered Institute of Management Accountants (CIMA), UK and a member (CA) of the Malaysian Institute of Accountants (MIA).
He is a past President of CIMA Johor. He is also the past President of CIMA JB Toastmasters Club.
Arthur is also a Certified GST Consultant / Trainer having completed the Royal Malaysian Customs Department GST training and passed its examination. He is a prolific facilitator/trainer for GST workshops and as well as in-house training for corporations. He is also a regular speakers in the seminars organized by the public and private organizations