Principal Consultant and Trainer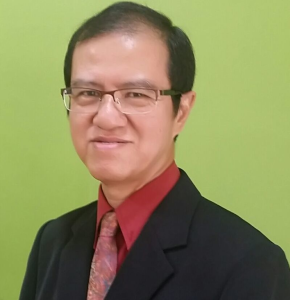 Mr. Tan Chee Wan CA(M), FCMA, CGMA, CTM
PSMB Train-The-Trainer certificate no: TTT/6518
Click HERE to download Tan Chee Wan profile in PDF format
Tan Chee Wan is a Senior Member (FCMA) of the Chartered Institute of Management Accountants, CIMA and a member of Malaysian Institute of Accountants, MIA since 1992. He has been a Council Member of the CIMA Malaysia Divisional Council since 1998 until the Divisional Council dissolved in May 2012. Chee Wan is also a duly certified Competent Toastmaster of Toastmaster International.
Chee Wan has had a long and distinguished career as a Management Accountant in a number of well-known Malaysian and International Companies. He started his career in Finance as an Auditor. In 2000, he joined KNM Berhad as Group Financial Controller and played a pivotal role in KNM's listing submission. In December 2005, Chee Wan returned to his hometown, Melaka and worked for Coats Thread (Malaysia) Sdn. Bhd. as Finance Manager / Director and retired in March 2012 to form Wanfah Prosper Training & Consultancy.
As the pioneer CIMA Membership Assessor from Malaysia, Chee Wan is actively involved in giving talks and doing workshops for potential members who wanted to apply for CIMA membership locally as well as in Singapore and has conducted in house training as well as public training programmes on Finance both locally as well as in Cambodia. With the expansion of more oversea Membership Assessors, Chee Wan has been mentoring two new Assessors in Malaysia.
After started his own business, Chee Wan has keep up todate of the current technology.  Among some of the achievement are created his own business websites, developed mobile apps and ventured into E-commerce.
All in, Chee Wan has more than twenty-five years of hands-on experience in different areas of management and functions in diverse industries such as in auditing, printing, construction, manufacturing, consultancy, engineering and trading. Other than the Finance, Accounting, Auditing, Taxation, Corporate Finance and Credit Control, some of the other functions include: general management, business development, business strategic planning, performance improvement, quality assurance, human resource management, information technology and management, budgeting and strategic cost management.
Chee Wan has attended the Train The Trainer Training conducted by PSMB and is a certified trainer under PSMB (Certificate No. TTT/6518).  Chee Wan is also a Certified GST Consultant / Trainer having attended the Royal Malaysia Custom GST training and passed its examination.
Courses Conducted by Tan Chee Wan :
Withholding Tax (In House training only)
Comments from past participants :

 "Very Experience, well explained, professionally presented and very patient in re-explanation on things which was not understand by the participants of this Finance for Non Finance Managers training." - En. Abdul Kadir Bin Bidin, Executive Director - PTIS Engineering Sdn. Bhd.

 "I was unsure of the subject of financial management before attending this course. However, after going through it I found it very suitable and applicable to my business. I feel so much more confident on this topic after attending this Finance for Non Finance Managers course. Mr. Tan made things very easy for us to understand." - Ms. Ivy Soo, Manager - Cherub Rubs Organics.

 "I can now use ratios to evaluate the Financial Accounts more confidently. Mr. Tan has substantial knowledge on the course and share real life experience in various industries." - Sarah Atan, Accounts Department - Talisman Malaysia Limited

 "Although I am not from the financial background and Mr. Tan used such an easy to understand way to help me understand a lot of financial related info. Mr. Tan is very knowledgeable and provides clear explanations. Good job! Thanks." -YY Ong - Lotte Chemical Titan

"Annual Reports made more sense now." – Rohaiza Bt Mohamed Razali, General Manager - Pelaburan Hartanah Berhad

 "I have a clearer picture of reading financial statements and the implications behind it. Trainer has wide experience on the topic."
- Mohd Taufik, Manager - Indah Water

"I have better understanding on some of the formulas and an insight on how accountants think. The trainer is great." - Ms Tamelselvi - Canpac Sdn. Bhd.

 "I learned that ratio calculation is important. The trainer is good and patient" - Teo Hwee Kiat, Manager - KIP Corporation Services Sdn. Bhd.