Training Date :
26th – 27th March 2018
3rd – 4th May 2018
Download Registration Form from HERE
INTRODUCTION
Did you notice that many companies have been showing profit years after years, but they still go into liquidation. As managers and leaders in your organization, you are an expert in your respective functions but not finance, yet you are expected by your key stakeholders to understand finances well, able to forecast into the future, make the right analysis, and make the right decisions, even in an environment of uncertainty.  This CASH FLOW ANALYSIS, BUDGETING, FORECASTING AND MANAGEMENT workshop will provide you with the managerial financial skills and tools to do analyse why profit is not equal to cash, working with  cash flow budgeting and forecasting.
LEARNING OUTCOMES
By the end of the "CASH FLOW ANALYSIS, BUDGETING, FORECASTING AND MANAGEMENT" workshop, participants will be able to:
Improve their Cash Flow knowledge

Understand the basics concept of Accounting

Expose to Budgeting Process and Prepare a realistic Cash budget and taking action to avoid any Cash shortfall

Pinpoint the key drivers of Financial Performance in their organization

Apply tools and methods to improve the Financial Performance of their organization

Grasp useful Financial & Management Accounting Tools and Techniques required for Effective Decision Making

Preparing themselves in avoiding a Cash Flow Crisis in their Organization

Using Cash Flow for Capital Investment decision
WHO SHOULD ATTEND
Managing Directors/ CEO / General Managers
Senior Managers of Operational Units / Department Heads
Financial Controllers / Finance Managers / Accountants
Treasurers / Finance Executives / Officers
Administration Managers/ Executives
HR Managers/ Executives
Business Planners
Entrepreneurs
METHODOLODY
This "Cash Flow Analysis, Budgeting, Forecasting & Management" workshop's methodology is a combination of expert input, interactive practical exercises, group discussions, presentations and video.
COURSE CONTENT
 DAY 1
Understanding Accounting Terms : Asset, Liability, Equity, Profit, Revenue, Expenses, Cash Flows

Differentiate between Capital and Revenue / Operating Expenditure

Sales Cycle, Expenditure Cycle, Cash Flow Cycle

Sources of Cash and Funding

Understand "Treasury Management"

Financial Statement and Cash Flow Analysis

Understanding Types of Cash Flow in an organization (Operating Cash Flow / Investing Cash Flow / Financing Cash Flow)

Difference between Cash Flow and Profit / Loss

Why Turnover is an illusion and Cash is real
Day 2
Building Budget

Comparing Budgeting approach

Rolling forecasts – what are they and how to prepare /manage them

Developing Budgeting Guidelines, Time Table and Realistic Assumptions

Preparing an Effective Cash Budget

How to formulate assumptions and the basis for cash budgets

Capital Investment Appraisal

Managing Cash Flow during periods of 'negative cash flows'

Impact of GST on Cash Flow

Planning cash flow for seasonal business

Tips for keeping Cash Flow strong
FACILITATOR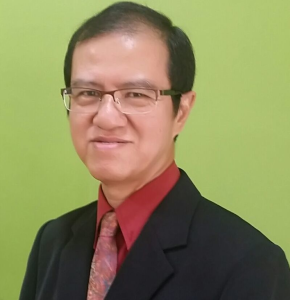 Mr. Tan Chee Wan
PSMB Train-The-Trainer certificate no: TTT/6518
Qualifications:
Fellows Member of Chartered Management Accountant – FCMA (UK)
Chartered Accountant (Malaysia) – CA (M'sia)
Chartered Global Management Accountant – CGMA
Competent Toastmaster – CTM
Click HERE to download Tan Chee Wan profile in pdf format
Tan Chee Wan is a Senior Member (FCMA) of the Chartered Institute of Management Accountants, CIMA and a member of Malaysian Institute of Accountants, MIA since 1992. He has been a Council Member of the CIMA Malaysia Divisional Council since 1998 until the Divisional Council dissolved in May 2012. Chee Wan is also a duly certified Competent Toastmaster of Toastmaster International.
Chee Wan has had a long and distinguished career as a Management Accountant in a number of well-known Malaysian and International Companies. He started his career in Finance as an Auditor. In 2000, he joined KNM Berhad as Group Financial Controller and played a pivotal role in KNM's listing submission. In December 2005, Chee Wan returned to his hometown, Melaka and worked for Coats Thread (Malaysia) Sdn. Bhd. as Finance Manager / Director and retired in March 2012 to form Wanfah Prosper Training & Consultancy.
As the pioneer CIMA Global Membership Assessor from Malaysia, Chee Wan is actively involved in giving talks and doing workshops for potential members who wanted to apply for CIMA membership locally as well as in Singapore and has conducted in house training as well as public training programmes on Finance both locally as well as in Cambodia. With the expansion of more oversea Global Membership Assessors, Chee Wan has been mentoring two new Assessors in Malaysia.
After started his own business, Chee Wan has keep up todate of the current technology.  Among some of his achievement are created his own business websites, developed mobile apps and ventured into E-commerce. 
All in, Chee Wan has more than twenty-five years of hands-on experience in different areas of management and functions in diverse industries such as in auditing, printing, construction, manufacturing, consultancy, engineering and trading. Other than the Finance, Accounting, Auditing, Taxation, Corporate Finance and Credit Control, some of the other functions include: general management, business development, business strategic planning, performance improvement, quality assurance, human resource management, information technology and management, budgeting and strategic cost management.
Chee Wan has attended the Train The Trainer Training conducted by PMSB and is a certified trainer under PMSB (Certificate No. TTT/6518).  Chee Wan is also a Certified GST Consultant / Trainer having attended the Royal Malaysia Custom GST training and passed its examination.
Comments from some participants :

"The trainer is very understanding on participants'problem such as nervousness, unable to explain etc.  Very good trainer" – Ms Amirah Mohd Sham, Treasury Executive, QSR Brands (M) Holdings Bhd.

"Overall organised and well prepared as well as constructive.  Suggest to provide more simple examples" – Ms Susan Wai, HR Manager, SNE Marketing Sdn. Bhd.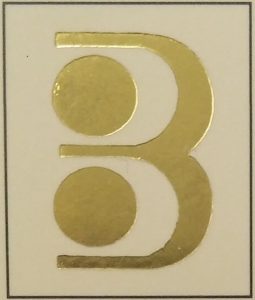 "Very good.  Mr. Tan has a very deep understanding in the subject and is able to teach me many things in a very short period of time.  As when Mr. Tan teaches, the subject is very interesting." – Mr. Arvin Shanker, Operation Executive, Build Clean Sdn. Bhd.

"Everything well presented, easily understand with example given" – Ms Lok Jing Mun, Accounts Executive, Longwood Assets Sdn. Bhd.

"Very experienced and well prepared, great to have in between exercises and videos to keep participants awake" – Ms Yap Ze Ling, Regional Business Analyst, Beckers Industrial Coatings (M) Sdn. Bhd.  

"Well prepared and understand what he is talking" – Khoo Thien Wern, Xtrotech Sdn. Bhd.
Course Fees & Registration
FEE PAYABLE PER PARTICIPANT :
Normal Price                                          : RM1,688
Early Bird (15 days before event)       : RM1,588
Group Discount (>2 participants)       : RM1,388
Fee includes course materials, lunch, 2 tea breaks per day and Certificate of Attendance (upon completion of the training).
Download our Registration form Hereand sent it to us by
Fax : +603 5523 2827
Email : sales@wanfahprosper.com
CANCELLATION / TRANSFER
Upon registering, participant(s) are considered successfully enrolled in the event.  Written cancellations / transfer notice (substitute or to a later dates) received :
More than ten (10) working days before the event, a refund (less administrative charges of 15%) will be made.

Ten (10) working days or less before the event, no refund will be made.

For no show on the day of the event, full payment is required.  If you cannot attend the event, you can nominate a substitute at any time without payment of an administrative fee.

A full (100%) refund may be granted if the course is cancelled by Wanfah Prosper PLT (WFP).  WFP reserves the right to postpone or cancel the event and / or change facilitator at any time should the circumstances beyond its control arises.  WFP also reserve the right to make alternative arrangements without  prior notice should it be  necessary to do so.
Payment
Please make cheque payable / direct credit to :WANFAH PROSPER PLT
Accounts Number : 3812930508
Bank : Public Bank Berhad
DATA PROTECTION
Personal Data is gathered in accordance with the Personal Data Protection Act 2010 (Act 709)