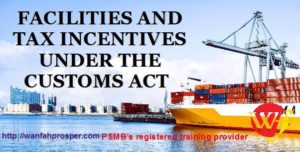 Training Date :
28th – 29th March 2018
16th – 17th July 2018
Download Registration Form from HERE
INTRODUCTION
Many companies especially importers, exporters and manufacturers are facing problem and issues when dealing with the Royal Malaysian Customs Department (RMCD).  This is mainly due to the lack of knowledge when dealing with the RMCD on the facilities and incentives provided under the Customs Act.
Join our "FACILITIES AND TAX INCENTIVES UNDER THE CUSTOMS ACT" training to discover and update about the facilities and incentives that are available to the business communities to facilitate their operations from our expert in Customs procedures and make your dealing with the RMCD more effective and efficient. This training will also cover the implications of GST on these facilities and incentives.
LEARNING OBJECTIVE 
At the end of this "Facilities and Tax Incentives Under the Customs Act" training, participants will be able to
Gain an insight into the facilities available under the Customs Act 1967 to obtain tax / duty relief.

Learn how to effectively make use of these facilities for cost optimization.

Streamline their businesses activities by making use of these facilities.

Effectively evaluate the facilities most suitable for their businesses.

How to overcome cash flow implications on the introduction of GST.
WHO SHOULD ATTEND
This course is suitable for
Tax Consultants

Finance Managers

Accountants

Logistic Managers

Those dealing with RMCD

All manufacturers and traders who desire to obtain import duty / tax exemptions
COURSE CONTENTS
1. Customs Organisation
2. Licensed Manufacturing Warehouse (LMW)
Concepts & Objectives for setting up LMWs

Eligibility criteria & conditions to be complied

Application for LMW & Documentation

Location & Type of Premises

LMW procedures and documentation

Release to domestic market and duty payment

Control over premises by customs controlling station

Farming out / subcontract activities

Losses by fire, flood & theft

Procedures as to destruction of waste raw materials and finished goods

IPC and value added activities in LMW

GST implications on LMW's
3. Treasury Exemptions
Legal provisions – Section 14(2) Customs Act 1967

Application for Treasury Exemptions




– Machinery / Equipment – PC1




– Raw Materials & Components – PC2

Customs Procedures and Documentation

Importation pending approval

Enforcement by customs controlling station

Disposal of raw materials / machinery

Procedures as to destruction of waste & scrap

Subcontract / farming out

Conditions for Treasury Exemptions

GST Implications on Treasury Exemptions
4. Refunds
Refunds of duty overpaid or errorneously paid under Section 16 Customs Act

Reasons for overpayment

Conditions for successful refund claim

Application for refund & documentation
5. Drawback 
Type of drawback claim & legal provisions

Drawback under Section 93, 95 and 99 Customs Act

Conditions to be complied for a successful claim

Procedures as to drawback claims & documentation

Problems associated with drawback claims
6. Free Zones 
Concept of Free Zones

Types of Free Zones – FIZ and FCZ

Activities that can be conducted in FIZ and FCZ

Application to operate inside Free Zones

Goods allowed inside FIZ and FCZ

Movement of goods / Transhipment / Transit Procedures

Documentation Procedures

Farming out / Subcontract

Advantages of FCZ to importers/exporters

GST Implications on movement of goods within and between FIZ / FCZ
7. International Procurement Centre (IPC) 
Concept of IPC

Activities that can be conducted under IPC

Application for IPC status

Eligibility criteria for IPC

Incentives for IPC companies

Conditions of IPC
8. Temporary Import / ATA Carnet
9. Temporary Export
10. Bonded Warehouses 
Concept of Bonded Warehouses and eligibility criteria

Different categories of Bonded Warehouses

Benefits of Bonded Warehouses

Procedures & Documentation

GST Suspension / Implications
11. Customs Duties (Exemption) Order 2013 / GST (Relief) Order 2014
Procedures as to claiming import duty exemptions under CD (E) O 1998 and relief under GST (Relief) Order 2014
12. Customs Ruling and Customs Appeal Tribunal
13. Customs Facilitation
Authorized Economic Operators (CGC)

Export Pre Clearance

Express Handling Unit

Import Pre Clearance

Asean Green Lane Counter

Direct Release System

Electronic Fund Transfer
14.Conclusion and Questions & Answers
FACILITATOR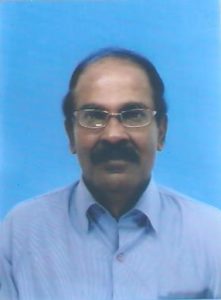 P.NADARAJA
LLB (Hons) Lond., CLP (Malaya), ACIS (UK), ACTIM
Nadaraja was formerly with the Royal Malaysia Customs (1981-1997) as a Senior Officer of Customs having served in various units and his key areas of focus includes customs administration, import and export procedures, classification, valuation, licensing and compliance matters. He posses an in depth knowledge of various customs legislation including Customs Act, Sales Tax Act, Service Tax Act, Excise Act and other subsidiary legislation. He has vast experience in Customs matters and has been a guest lecturer at the Royal Malaysian Customs Academy in Malacca on various occasions to deliver lectures on various aspects of Customs laws and procedures.
In 1997 he left the Customs Department on optional retirement for private practice as an Advocate and Solicitor.
He is now involved in legal practice and at the same time is actively involved in conducting seminars and workshops on customs matters. He has also conducted in house training for various companies including statutory bodies and has advised and consulted upon by companies on issues such as customs and sales tax valuation, classification, service tax matters, drawback, refunds, exemptions and others. He was officially appointed by the Customs Department to conduct Basic Customs Course for forwarding agents during the year 2005 – 2007.
He is also an Associate of the Malaysia Institute of Chartered Secretaries & Administrators and Chartered Tax Institute of Malaysia (ACTIM) and is currently involved in customs litigation and rendering of consultancy & advisory services on Customs matters.
Comments from past participants :
"Excellent. Speaker is very knowledgeable. Help a lot on understanding with examples." –  Cik Nor Aishah Binti Hasanuddin, Customs Executive – DEM Draexlmaier Automotive Systems (M) SB

 "He has very good knowledge of the training subject" – Ms Evonne Se – MTTJ Engineering Sdn. Bhd.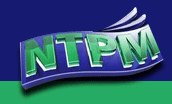 "Experience Trainer" – Ms Lee Hooi Fung – Nibong Tebal Paper Mills Sdn. Bhd.

 "Very friendly trainer and good knowledge sharing based from his experience" – Ms Joyce Heng Lee Ping – Infinity Logistics & Transport Sdn. Bhd.

 "It's good training given for us to understand better on the Customs Facilities available and the Tax Incentives that we can used" – Ms Siti Aminah Binti Sayang – Oleon (Asia-Pacific) Sdn. Bhd.
Course Fees & Registration
FEE PAYABLE PER PARTICIPANT :
Normal Price                                          : RM1,688
Early Bird (15 days before event)       : RM1,588
Group Discount (>2 participants)       : RM1,388
Fee includes course materials, lunch, 2 tea breaks per day and Certificate of Attendance (upon completion of the training).
Download our Registration form Here and sent it to us by
Fax : +603 5523 2827
Email : sales@wanfahprosper.com
CANCELLATION / TRANSFER
Upon registering, participant(s) are considered successfully enrolled in the event.  Written cancellations / transfer notice received :
More than ten (10) working days before the event, a refund (less administrative charge of 15%) will be made.

Ten (10) working days or less before the event, no refund will be made.

For no show on the day of the event, full payment is required. If you cannot attend the event, you can nominate a substitute at any time without payment of an administration fee.

A full (100%) refund may be granted if the course is cancelled by Wanfah Prosper PLT (WFP). WFP reserves the right to postpone or cancel the event and / or change facilitator at any time should circumstances beyond its control arises. WFP also reserve the right to make alternative arrangements without prior notice should it be necessary to do so.
Payment
Please make cheque payable / direct credit to :WANFAH PROSPER PLT
Accounts Number : 3812930508
Bank : Public Bank Berhad
DATA PROTECTION
Personal Data is gathered in accordance with the Personal Data Protection Act 2010 (Act 709)