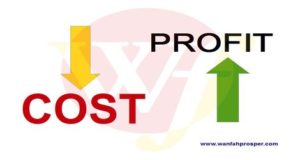 Training Date :
19th – 20th April 2018
26th – 27th July 2018
Download Registration form HERE
INTRODUCTION
As a business entity, we are constantly looking at managing our Cost in order to optimize our bottom line. Cost Management is not only the Financial Management function, but it involves every levels of employees as well as departments.
This "Cost Management and Profit Improvement Strategies" training will equip you with the tools for improving productivity and efficiency to enhance the profitability and cash flow of your organisation.
LEARNING OUTCOMES
At the end of the "Cost Management and Profit Improvement Strategies" training, participants will be able to :
Identify key issues that is affecting their business / operations
Make aware of Cost Management Techniques at all level of Management
Understand the need for an effective Sales Strategy for the survival of the business
Identify areas to improve the organisation Cash Flow
Turn waste into profit
Saving Cost through Strategic Purchasing Functions
Know when operating costs is overrun
Simplify and reduce the paperwork costs
WHO SHOULD ATTEND
Entrepreneurs
Directors
Business Managers / General Managers
Financial Controllers / Accountants
Departmental Managers and Supervisors
Engineers
Budget Holders who are responsible for their respective cost
METHODOLODY
This "Cost Management and Profit Improvement Strategies" training methodology will be a mixtures of Presentations, Interactive Group Discussions, Case Study and Games.
COURSE CONTENT
Module 1 : COST MANAGEMENT TECHNIQUES
What are the key business issues?
Factors affecting the survival of a business
When to conduct Cost Management Review
Organizing an Effective Cost Reduction programme and its benefits
Module 2 : SALES COST MANAGEMENT AND IMPROVEMENT STRATEGIES
How Sales / Turnover affecting the bottom line of the organization?
Factors affecting the Sales Trend
Sales Planning and Scheduling
Common issues affecting sales
Building a sustainable business
Module 3 : INVENTORY COST MANAGEMENT AND IMPROVEMENT STRATEGIES
Categories of inventory
Why inventory is so critical for the survival of a company?
The importance of an effective Inventory Management System
What are the waste elements in Inventory?
Capturing Inventory costs
Case Study
Module 4 : PROCESSING COST MANAGEMENT AND IMPROVEMENT STRATEGIES
Meaning of processing and movement of Inventory
Factors contributing to the processing costs
Factors contributing to the movement costs
How to detect abnormality in processing and movement of inventory?
Module 5 : PURCHASING COST MANAGEMENT AND IMPROVEMENT STRATEGIES
What is purchasing major roles and responsibilities?
An Effective Purchasing Policies
Uncovering Profit opportunities in Purchasing functions
Areas to look for in Purchasing Cost Management and Improvement
Module 6 : OPERATING EXPENSES COST MANAGEMENT AND IMPROVEMENT STRATEGIES
Why it is important to perform a Cost Review Programme for Operating Expenses?
What are the major Operating Expenses?
Categories of Expenses relating to Maintenance
What is Productive time and Non-Productive time?
Elimination of Plant Waste
Module 7 : PAPERWORK COST MANAGEMENT AND IMPROVEMENT STRATEGIES
What will a paperwork analysis and review programme do for you?
Features in the techniques
Typical Cost distribution
Cost Review checklist
Document Value Analysis
Case Study
Module 8 : CONCLUSION
Formulate your Cost Management Problem

High Production Cost
High Reject Cost
Cash Flow Issues

Risk Mitigation

Analysing potential risks
Mitigating controls
Weigh the financial impacts
Cost – Benefit Decision analysis
FACILITATOR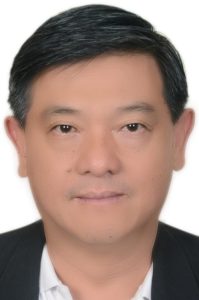 Mr. Arthur Tay 
Associate Member of Chartered Management Accountant – ACMA (UK)
Chartered Accountant (Malaysia) – CA (Malaysia)
Chartered Global Management Accountant – CGMA
Competent Toastmaster – CTM
Competent Leader – CL
Mr. Arthur Tay has more than 30 years of combined working experience from sectors as diverse as manufacturing, commerce and the service industry. Mr Tay has held several positions in his career and has been with several leading companies – KFC Bhd, Diners Club International, GE USA where he held senior management position.
Other than the Finance, Auditing, Taxation and General Management, he has gathered vast experience in matters related to Manufacturing cost management, product costing and conducting cost reduction programmes.
Arthur is a Chartered Accountant by profession. He is an associate member (ACMA) of the Chartered Institute of Management Accountants (CIMA), UK and a member (CA) of the Malaysian Institute of Accountants (MIA).
He is a past President of CIMA Johor. He is also the past President of CIMA JB Toastmasters Club.
Arthur is also a Certified GST Consultant / Trainer having completed the Royal Malaysian Customs Department GST training and passed its examination. He is a prolific facilitator/trainer for GST workshops and as well as in-house training for corporations. He is also a regular speakers in the seminars organized by the public and private organizations.
Course Fees & Registration
FEE PAYABLE PER PARTICIPANT :
Normal Price                                          : RM1,688
Early Bird (15 days before event)       : RM1,588
Group Discount (>2 participants)       : RM1,388
Fee includes course materials, lunch, 2 tea breaks per day and Certificate of Attendance (upon completion of the training).
Download our Registration form Here and sent it to us by
Fax : +603 5523 2827
Email : sales@wanfahprosper.com
CANCELLATION / TRANSFER
Upon registering, participant(s) are considered successfully enrolled in the event.  Written cancellations / transfer notice (substitution or to later dates) received :
More than ten (10) working days before the event, a refund (less administrative charge of 15%) will be made
Ten (10) working days or less before the event, no refund will be made.
For no show on the day of the event, full payment is required. If you cannot attend the event, you can nominate a substitute at any time without payment of an administration fee.
A full (100%) refund may be granted if the course is cancelled by Wanfah Prosper PLT (WFP). WFP reserves the right to postpone or cancel the event and / or change facilitator at any time should circumstances beyond its control arises. WFP also reserve the right to make alternative arrangements without prior notice should it be necessary to do so.
Payment
Please make cheque payable / direct credit to :WANFAH PROSPER PLT
Accounts Number : 3812930508
Bank : Public Bank Berhad
DATA PROTECTION
Personal Data is gathered in accordance with the Personal Data Protection Act 2010 (Act 709)