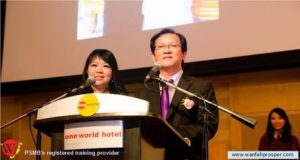 Training Date :
2nd – 3rd April 2018
1st – 2nd August 2018
Download Registration Form from Here
INTRODUCTION
Even the charismatic speakers often wish that they had better public speaking skills. Too often, this critical aspect of Effective Public Speaking in a manager's toolkit is overlooked or forgotten. This highly interactive Effective Public Speaking for Managers and Executives workshop provides you with a better understanding and appreciation of the importance of Effective Public Speaking for Managers and Executives. It is very helpful to acquire the skill and mastery of public speaking so that much more can be achieved in the work place.
LEARNING OUTCOMES
By the end of the "EFFECTIVE PUBLIC SPEAKING FOR MANAGERS AND EXECUTIVE" workshop, participants will be able to:
Knowledge
Understand the key concepts of effective public speaking and the rationale for it.
Appreciate the relative merits of being able to speak with confidence and authority.
Skills
 Acquire the skill to effectively speak in public on a variety of occasions
Know when to engage in persuasive communication
Chair departmental meetings effectively, courteously and with confidence
WHO SHOULD ATTEND
Executives and Senior Executives
Assistant Managers and Managers
Professionals
METHODOLODY
This workshop is designed to be highly interactive and participative.  Participants will be given with ample opportunities to practise with peer group comments.  At the end of the session, there will be critique from the course leader.
COURSE CONTENT
 DAY 1
Morning
Main Goals of Public Speaking (inclusive of presentations)
Public Relations and Style
Dangers and Pitfalls in Public Speaking
Coffee Break
Points to Remember in Preparing your Speech or Presentation
Tips to make you an Effective Speaker / Presenter
Other Important Considerations
Lunch
First Practical Public Speaking Session
(brief speech by each participant)
Replay of Speeches, Comments and Suggestions
Tea Break
Basics of Speech Writing
Preparing Your Presentation – Before & After Considerations
Organizing and Presenting Your Persuasive Message – 5 Step Approach
Day 2
Morning
Second Practical Session
Chairing a Departmental Meeting
Practical Hints, Advice & Etiquette
(role play by participants)
Coffee Break
 Logic on Fire
3 Pillars of Persuasion
Strategy for Persuasion
Lunch
Third Practical Session
(brief presentation by some participants)
Replay of the Presentation & Critique
Tea Break
Need for Care with Words
Working with Visual Aids
Essential Qualities of Leadership
Characteristics of a Good Speaking Voice
FACILITATOR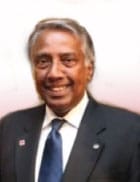 Mr. BENEDICT MORAIS
– FIPR(M), MMIM, DIP CAM (PR), Cert. App. Research (Manila),
– Cert. Teaching (Penang)
BENEDICT MORAIS is a Fellow of the Institute of Public Relations Malaysia and a Member of the Malaysian Institute of Management. He established BMV Consultancy in February 2006 and is its chief executive. He was Special Adviser at ACCA based in Kuala Lumpur, Malaysia from February 2002 to February 2008.
Prior to assuming his position in ACCA, Benedict served as CIMA Malaysia's Divisional Director from April 1990 to March 2000. He was subsequently appointed CIMA's Regional Director, Business Development and served in that capacity for a further two years.
Benedict has lectured, counseled and conducted programmes for corporations, colleges and non-profit organizations for the last thirty years. He used to write occasionally for newspapers, magazines and journals. A compilation of some of his articles was published in 1995 under the title 'Stand By Your Convictions'.
In particular, Benedict has conducted training sessions on Business Writing Skills, Effective Public Speaking, Leadership and Management and Effective Public Relations for organizations in both East and West Malaysia. He has also guest lectured at the Malaysian Institute of Management, the National Institute of Public Administration (INTAN) and the Institute of Diplomacy and Foreign Relations (IDFR). He was also one of three trainers who helped to prepare senior government officers to handle their PR and liaison duties during the Commonwealth Heads of Government Meeting in Kuala Lumpur in 1998.
Benedict holds a CAM Diploma in Public Relations awarded by Communications, Advertising & Marketing (CAM) Education Foundation, London and a Certificate in Applied Research and Educational Development Project Planning from INNOTECH, Manila. He qualified as a college trained teacher from St. Joseph's Training College in Penang.
He is a Past President of the Institute of Public Relations Malaysia and prior to that served for many years on the Council of the Institute. He was appointed Adviser to the School of Mass Communications, ITM in 1985 and served in the same capacity to the School of Foundation Studies, University Utara Malaysia in 1989. In 2003, he was appointed Adjunct Faculty at the Faculty of Accountancy & Management, Universiti Tunku Abdul Rahman (UTAR) and subsequently re-appointed to the position for another 3 year term in 2006.
He co-edited and produced the local handbook for PR,'Public Relations – The Malaysian Experience' in 1986. In December 2008, Benedict published a limited edition book on his career journey titled 'Cheer, Cheer and Courage Display'. Benedict is a Past President of the Kiwanis Club of Kuala Lumpur. He was previously a training manager with a multinational corporation, a registrar with a group of UK correspondence colleges and a research and evaluation officer with the Ministry of Education, Malaysia.
Comments from past participants :
I have known Benedict Morais or Ben as he is fondly known for more than thirty years now. His illustrious career spanning government service to the corporate world makes him the best person to share his experiences, skills and wisdom when conducting training programmes. He is particularly good in conducting Business Writing Skills programme as well as Effective Public Relations and Public Speaking programmes.
I have no hesitation in recommending those who want to equip themselves with the skills and competencies to compete in this brutal and unforgiving world to attend one of his programmes. For one to ensure sustainability and possess the new transient advantage, in an era where facebook, twitter, youtube and linkedIn rules, business writing skills puts you ahead of the curve. – Khaeruddin Sudharmin, Adjunct Professor, Adviser and Board Member, MRC Malaysia in partnership with THATCHAM UK
"Mr Benedict Morais is a thorough professional who excels in whatever tasks he undertakes. Have no worries. Benedict Morais can always deliver" – Mr. Balan Balasundaram, Managing Director, The English Masters
"I thoroughly enjoyed your presentation on Effective Public Speaking held on 7 and 8 November 2013 at Concorde Hotel, KL. Your delivery was so engaging that I lost all track of time. By any measure, you are a very effective speaker and educator. You build a strong confidence in the participants and make them feel good about themselves. I am very grateful to be in your training programme. Thank you for inspiring me to be a better leader and person" – Puan Rozita Bt. Omar, Marketing Manager, PKEINP, Ipoh, Perak.
Course Fees & Registration
FEE PAYABLE PER PARTICIPANT :
Normal Price                                          : RM1,688
Early Bird (15 days before event)       : RM1,588
Group Discount (>2 participants)       : RM1,388
Fee includes course materials, lunch, 2 tea breaks per day and Certificate of Attendance (upon completion of the training).
Download our Registration form Here and sent it to us by
Fax : +603 5523 2827
Email : sales@wanfahprosper.com
CANCELLATION / TRANSFER
Upon registering, participant(s) are considered successfully enrolled in the event.  Written cancellations / transfer notice (substitution or to later dates) received :
More than ten (10) working days before the event, a refund (less administrative charge of 15%) will be made.
Ten (10) working days or less before the event, no refund will be made.
For no show on the day of the event, full payment is required. If you cannot attend the event, you can nominate a substitute at any time without payment of an administration fee.
A full (100%) refund may be granted if the course is cancelled by Wanfah Prosper PLT (WFP). WFP reserves the right to postpone or cancel the event and / or change facilitator at any time should circumstances beyond its control arises. WFP also reserve the right to make alternative arrangements without prior notice should it be necessary to do so.
Payment
Please make cheque payable / direct credit to :WANFAH PROSPER PLT
Accounts Number : 3812930508
Bank : Public Bank Berhad
DATA PROTECTION
Personal Data is gathered in accordance with the Personal Data Protection Act 2010 (Act 709)